About Us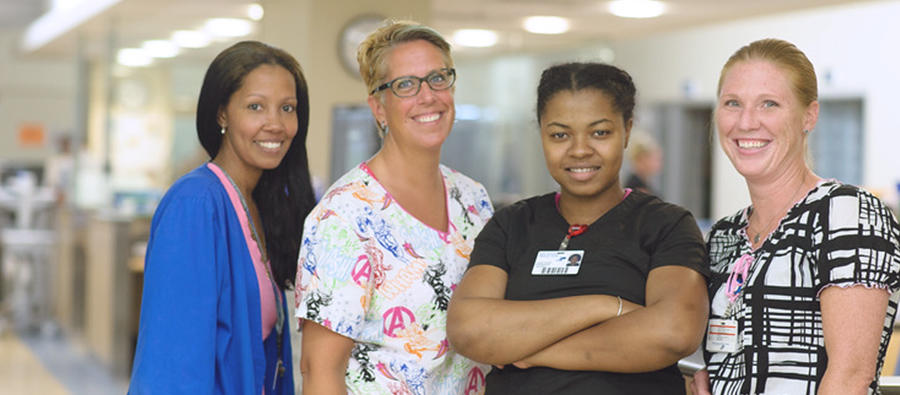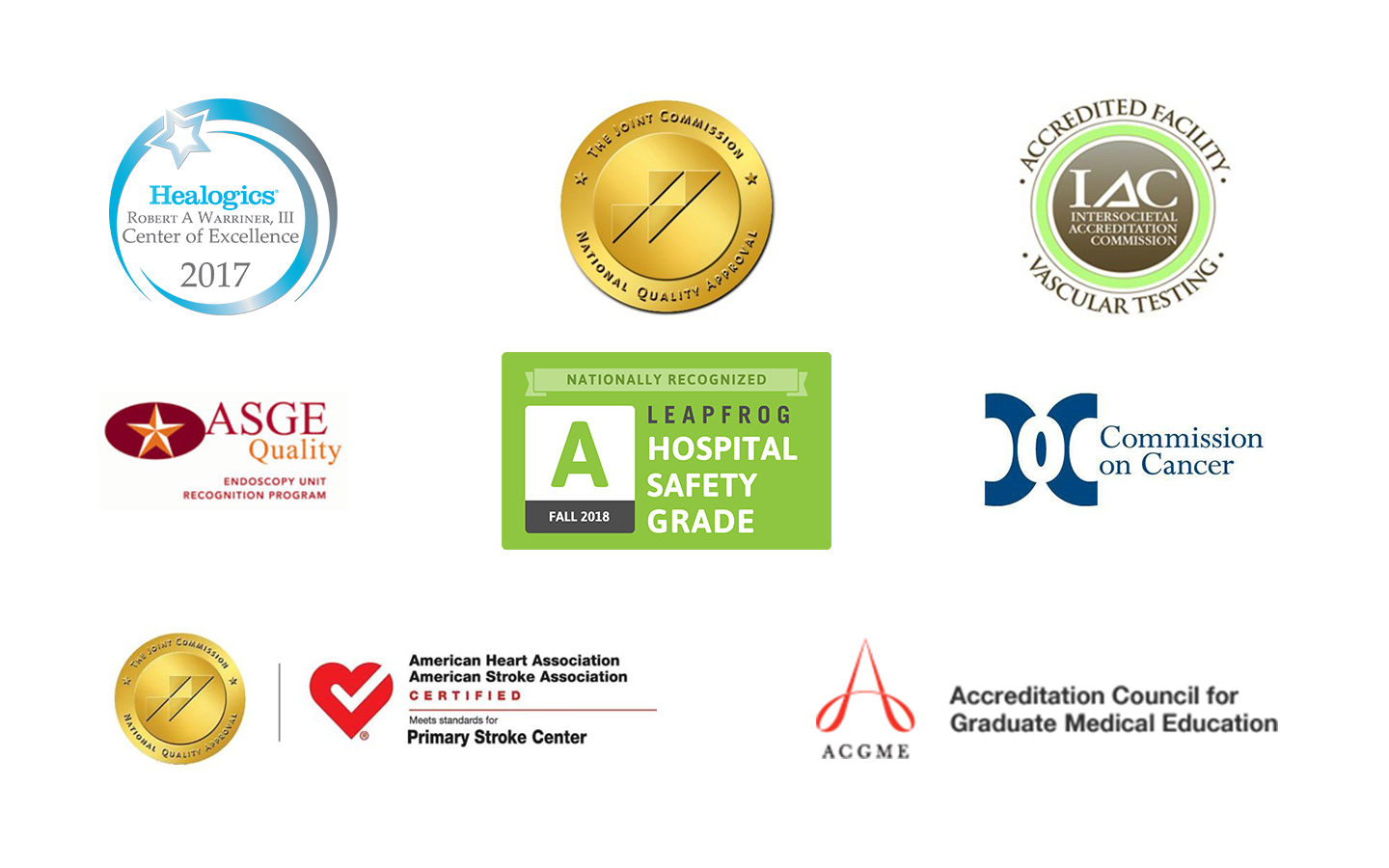 Easton Hospital is your community healthcare provider. We are 1,100 healthcare professionals strong and believe our people create personal connections and comprehensive care. We are a 196-bed facility designated as Chest Pain Center, Primary Stroke Center and geriatric-friendly ER. We are accredited for total knee and hip replacement, cancer care, lab, imaging and weight loss surgery. We offer the city's only 3D mammography and performed the valley's first single-site robotic-assisted gallbladder surgery. We work hard every day to be a place of healing, caring and connection for patients and families in the community we call home.
The Leapfrog Group A-Rating for Patient Safety
Joint Commission Accreditation
Joint Commission Lab Accreditation
Joint Commission Primary Stroke Center
Chest Pain Center with PCI Accreditation
Cancer Program Silver Level Commendation Accreditation
Intersocietal Accreditation Vascular Lab
Accredited Diabetes Education Program
American Society for Gastrointestinal Endoscopy Accreditation
Blue Distinction Center for Bariatric Surgery
Blue Distinction Center for Cardiac Care
125th Anniversary
In 1890, a group of churchwomen, The King's Daughters, spearheaded by Dr. Anna M. McAllister, began a campaign to build the first hospital in Easton. The fundraiser brought in nearly $10,000. The women drafted the hospital's charter which called for a Board of Trustees, consisting of 15 women. Mrs. Emma Pfattericher was elected the first president of the board and held that position for 21 years.
For $7000, the board bought the John Brown residence on Wolf Street in Easton, near where the Northampton County Courthouse currently sits. The property was renovated into the first Easton Hospital. It officially opened its doors on November 20th. The hospital had 11 beds, five attending physicians, four consulting physicians and one nurse. By 1895, the hospital treated nearly 500 patients.
Much has changed since that first hospital began caring for patients over 125 years ago.
Consider the cost of care back then. It was about $1 per day for a semi-private room. Consider the compensation for staff. Nurses had no salary but instead received room and board. Consider the common illnesses. Most of the medical problems that brought people to the hospital were rheumatism, typhoid fever and pneumonia.
Today, Easton Hospital is a 196-bed facility and 43 medical specialties. It employs almost 900 health care professionals, including 294 active medical staff. It has 24 practice offices across the Lehigh Valley and four diagnostic centers.
While much has changed, what's remained the same is Easton Hospital's commitment to patients, their families and the community.
Growing Need
In 1892, just two years after opening, the hospital added an operating room, receiving ward, surgical ward and private rooms. By 1906, the original wooden hospital building was replaced with a modern brick structure.
During its Silver Anniversary in 1915, a fundraiser for the hospital brought in $175,000, enabling the board to buy all the land between 20th and 22nd streets for the site of the future hospital. It took fifteen years for that structure to come to life, delayed by the World War I and a massive reorganization at the hospital—a revision of the hospital's charter to permit men to be elected to the board.
When the new Wilson Borough facility was dedicated in 1930, growth remained constant—new wings in 1950, 1964 and 1977, new units in 1973, 1975 and 1976 and new equipment in 1964, 1965, 1970, 1976, 1982. As the field of health care transformed, the hospital continued to expanded specialties, services and offerings.
Today, Easton Hospital maintains its commitment to growth by creating new programs and reinvesting in its services. In 2012 Easton Hospital opened its Health and Wellness Center in Forks Township which is a convenient one-stop medical location that includes physician practices, a walk-in clinic, lab and imaging services, mammography, spine center, physical therapy and occupational medicine.
In this anniversary year, the hospital plans a renovated intensive care unit, a new behavioral health unit, new diagnostic centers and expanded oncology services.
Teaching, Training and Recognition
Easton Hospital has been dedicated to teaching since its inception.
In 1900 the School of Nursing officially opened with Grace Keller as the first student nurse. The program grew from a one year program to a three year program. By the 1960's there were 17 members on the faculty and the program was ranked 30th in the state among the 106 nursing schools. As community colleges assumed a greater role in nursing education, the school closed in 1975.
Physicians, though, continue to train at Easton Hospital. In 1945, New York University began an affiliation with the hospital to send residents here and helped to shift Easton from a community hospital to a teaching hospital. Today, Easton Hospital is affiliated with Drexel University College of Medicine and offers two residency programs in surgery and internal medicine. The programs have nearly 40 residents and graduate 10 per year.
This youthful spirit combined with an experienced medical staff, dedicated nurses, engaged leaders and passionate staff all contribute to numerous recognitions and accreditations.
Easton Hospital is designated as a Chest Pain Center, Primary Stroke Center and geriatric-friendly ER. It is accredited for total knee and hip replacement, cancer care, lab, imaging and weight loss surgery. It is a member of the Sidney Kimmel Cancer Network, offers the city's only 3D mammography and performed the valley's first single-site robotic-assisted gallbladder surgery. In 2014 Easton Hospital earned platinum and silver performance awards for cardiac care from the American College of Cardiology and American Heart Association.
To look back over 125 years invites you to look forward as well, to remember that today's work creates a legacy for tomorrow's generations. To that end, if you look out the windows at Easton Hospital, you see something different: A neighborhood. It's one of the differences Easton Hospital prides itself on.
Easton Hospital is proud to live in your neighborhood, work with your neighbors and deliver care to neighbors across the Lehigh Valley for the past 128 years. We look forward to another century of caring for the community.